MAKING AN IMPACT- ONE SIP AT A TIME
Mentorship has gone virtual at Big Brothers Big Sisters of North and West Niagara! Our mentors are embracing the theory of 'digital nearing' with their mentees using FUN and supportive tools created by our casework team. Now, more than ever; our team of highly skilled caseworkers are working hard to reach-out, stay in touch and keep the lines of safe, positive communication open to our families and children in need.
This time can be very challenging for children and adolescents. Our children are being bombarded with a myriad of complex messages, both through digital media and misinformation from friends that can cause anxiety and alarm without context. Beyond this information overload, our young people are also sensing the anxiety of their parents and worry about their own health and that of other family members.
With your help and generous support, we can continue to create stability, foster friendships and provide skilled support through mentorship in this time of need. As advocates for children's mental health and mentorship; local Niagara wineries have partnered with us to ensure the lines communication with our mentees, remain OPEN​ during these uncertain times.
Through a carefully curated selection of their estate favourites, you can do your part to help keep our Bigs/Littles connected and supported by purchasing and sipping classic VQA Ontario wines.
**A portion of all wine sales will be donated to our GoGirls! Program
HENRY OF PELHAM — CLICK HERE TO SHOW YOUR 💙​ SUPPORT & BUY NOW —
Have questions about your order? Contact the team at Henry of Pelham at fundraiser@henryofpelham.com
Curbside Pickup Option
Date: Friday, May 15, 2020
Time: 3:00p-6:00p
Location: BBBS of North & West Niagara Office: 428 Niagara St. St.Catharines, ON
Local Delivery Option:
**flat fee of $15.00/order. Should you not be able to make this pick-up time; you can make alternative arrangements by clicking HERE! 
Delivery available for the following areas in the Niagara Region:
St.Catharines
Niagara-on-the-Lake
Thorold
Niagara Falls
Grimsby
Lincoln/West Lincoln
FIELDING ESTATE WINERY — CLICK HERE TO SHOW YOUR 💙​ SUPPORT & BUY NOW —
Have questions about your order? Contact the team at Fielding Estate Winery at contact@fieldingwines.com or call Drita Bastin at 905-563-0668
Pickup Option:
Location: Fielding Estate Winery *call 905-563-0668 to schedule date and time for pick-up
Delivery Option:
**FREE! Fill out your address details online during your order purchase
---
OUR RESPONSE TO COVID-19
With growing public concerns over the impact of COVID-19, we want to assure you that our agency is paying very close attention to the recommendations of the Public Health Agency of Canada. We are doing our part to encourage continued social distancing in hopes to help flatten the curve. It is with a heavy heart that we POSTPONE the 13th Annual Wine, Women and Style event to a future date. 
To YOU, our loudest champions who have already purchased a ticket/table to the event- we would like to offer you the following options regarding your recent purchase
1. Stay a Believer! Credit your ticket purchase to be used at a later date. *Pending recommendations of the Public Health Agency of Canada
BIG Thank-You to our generous presenting sponsor Vintage Hotels for standing-by our agency, our GoGirls! and our guests by continuing to support our future event!
2. Donate Your Ticket- Donate the cost of your ticket purchase and receive a tax receipt for the value of your donation.
3. Issue a Refund- Receive a full refund of your ticket purchase. Refunds typically received within 3-5 business days.
** Due to the high volume of email correspondence received by our staff at this time, please allow 48-hours for response**
Without this crucial fundraising period, our team is working hard to find alternative solutions for funding that will allow us to continue serving the young people in our community with the mentoring support they need.Our GoGirls! need our community's continued support more than ever. Our annual Wine, Women and Style event is the primary fundraising initiative that allows the Big Brothers Big Sisters of North and West Niagara team to enable life changing mentorship relationships through our highly regarded GoGirls! Programs. We are work diligently with our partners at Big Brothers Big Sisters of Canada to adapt to this uncharted landscape of COVID-19 to find safe and supportive solutions to keep our mentors and their mentees engaged.
The HEARTwork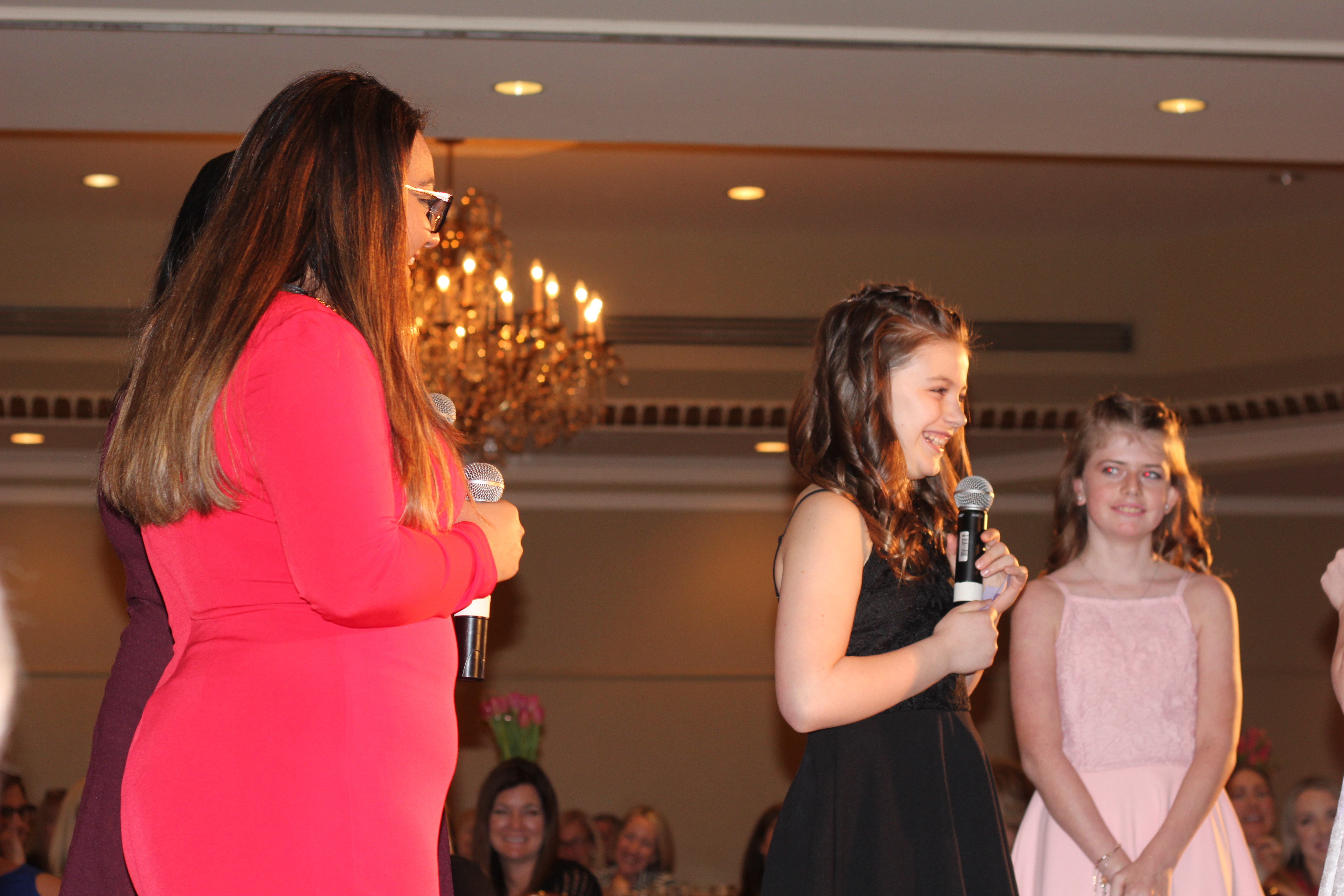 Go Girls! is a group mentoring program for girls ages 10-14 that focuses on physical activity, balanced eating and self-esteem. The single, most important goal of the program is to positively shape the lives of young women and girls by helping them build a positive self-image – setting them on a path to reach their full potential in life.
The importance of your support is immense! The cost for Big Brothers Big Sisters to support 8 girls in a GoGirls program equates to $5,000/session term. Every dollar raised from this event goes towards helping our agency continue to provide young women and girls with an environment to meet new friends and build their leadership and life skills in a safe space … free of charge.
The program strives to do the following:
Create appreciation for the benefits of an active, healthy lifestyle
Build understanding of what constitutes healthy eating habits and the risks associated with eating disorders
Promote the importance of positive mental activity and regular physical exercise
Encourage awareness of core values, personal interests, strengths and attributes
Support the development of leadership and life skills
Offer guidance in establishing and maintaining friendshipsAnd above all, make a difference.